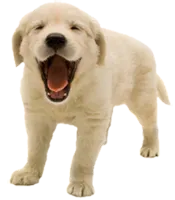 At Mountain River Vet, we believe you should expect high quality care as well as great service. Our goal has always been to provide a veterinary health care team committed to providing exceptional client service and veterinary health care. Our commitment to you is to continue to offer our world class service and a state of the art veterinary facility.

Your pet's annual vet check-up will include a thorough exam of your pet, head to tail! Included in your visit, we offer a free dental exam because even the most cooperative pet may not readily go-along with a tooth and gum brushing, an annual cleaning by your veterinarian may be in order. It's a good idea to keep an accurate medical journal not only of the procedures and vaccinations your pet receives, but also of notes on things like your pet's elimination habits and any physical changes or unusual occurrences.
At Mountain River Vet we have Veterinarians who are calm, compassionate and willing to explain all the procedures your pet undergoes. Our staff works very hard to ensure both you and your pet are comfortable. At our clinic we have qualified staff and facilities to perform procedures requiring anesthesia, such as orthopedic surgeries, and many other services. If we feel your animal may be at risk for anesthesia, precautions like blood work and radiographs may be recommended.